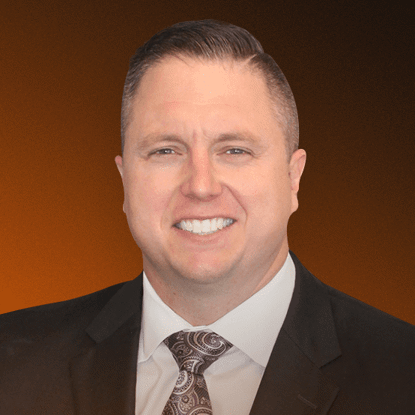 Christopher J. Jones
Attorney
Bio
Christopher J. Jones was born in Detroit, Michigan and grew up in Sarasota, Florida. He graduated from the College of the Holy Cross with a Bachelor of Arts in economics in 2004 and from the University of Florida Levin College of Law with his Juris Doctor in 2009. As an undergraduate, he was a Division I college athlete and a member of the International Economics Honor Society Omicron Delta Epsilon.
---
Contact Law Offices of Edwards & Jones. Free consultation!
---
Memberships
Christopher J. Jones is a current member of the Florida Association of Criminal Defense Lawyers, Eighth Judicial Circuit Chapter; Young Lawyers Division of the Florida Bar; Florida Association of Criminal Defense Lawyers; Eighth Judicial Circuit Bar Association; Florida Bar Association Criminal Law Section; and the American Bar Association. He has been recognized for his dedication to his clients through the Avvo Clients' Choice Award for Criminal Defense in 2016.
Christopher J. Jones is married to Megan, who is also a criminal defense attorney. They are proud parents of two daughters, Delilah, who is 5 and Daphne, who is currently two years old. Christopher J. Jones enjoys lifting weights, playing outside with his daughters, all things football, and going to the beach.
Why Choose Chris?
Attorney Chris Jones views cases differently. He is aggressive when your rights are on the line but compassionate because he knows what you are going through. Attorney Jones will never just tell you what you want to hear; instead, he makes sure that you are fully aware of all your legal options so you can make the right decision in your unique case.
FAQ
What made you choose a career in criminal law?
I find criminal law interesting, and I enjoy helping people.
In your opinion, what sets you apart from other attorneys in the area?
I deal with clients directly 100% of the time. I answer the phone when they call, and I constantly provide them with updates on their case.
Tell us about a case that you are particularly proud of.
A young man was arrested for stealing jewelry from his mother and pawning the items. He had a drug addiction and he wanted some help. I was able to get him admission into a halfway house and he followed through on his promise. Over three years later, he is sober and he has his family back.
What steps do you take to prepare for a difficult case?
This first things that I look at are all charging documents. It is important to make sure that the charges are correct and that there is enough evidence to charge someone. These are usually available almost immediately after arrest. Then, I try to talk to the accused and any helpful witnesses.
How do you view your role in the attorney-client relationship?
My role is to be an objective adviser to my clients. At the end of the day, it is their decision whether to go to trial or enter a plea.
What sets you apart from other criminal defense attorneys – why is this important?
I believe that the attorney-client relationship needs to be based upon integrity. I do not tell my clients what they may want to hear – I believe that is a disservice to them. It is important that they know all potential consequences so that they can make the best decision for themselves.
How does having experience benefit your clients?
Hiring a lawyer is an important step in protecting someone looking to defend their case. Knowing the attorney they chose has experience can lessen their stress leading up to the case conclusion.
In your opinion, what is the most rewarding aspect of your job?
Watching people who are caught up in a bad situation or bad addiction make a choice and turn their lives around.
What advice do you most often give your clients & why?
To always consider the long-term consequences of a decision and to not make decisions based on emotions. I often say this to clients because sometimes emotions can cloud the best outcome.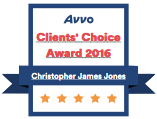 ​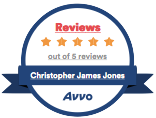 ​