Holiday stress and blues can prove a tough struggle for those battling substance abuse problems.
The holidays are meant to be a happy time of year. But for many, stress and depression can make the Christmas and New Year season overwhelmingly tough. Unfortunately, people often seek relief from the holiday blues via alcohol and prescription or illicit drugs.
Statistics show that alcohol and drug use rises during the holiday season spanning from Thanksgiving Day to the New Year. Those struggling with addictions often ignore their conditions to participate in family gatherings and festivities. Drug arrests, DUIs and drunk driving accidents spike. And the potential for related offenses including domestic violence also increases.
The results can be devastating, even deadly for both the offender and innocent victims. And the legal repercussions can be life-altering. If you struggle with holiday stress and depression, take steps to manage it in a way that won't land you in jail or court. DUI, drug and criminal lawyers with Gainesville's Law Offices of Edwards & Jones Criminal Defense offer tips.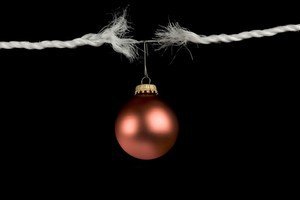 Manage your stress proactively: Prepare for the inevitable stress and blues of the holidays by getting plenty of rest – and we don't mean just sleep. Spend quiet time meditating, listening to relaxing music, taking a peaceful walk or getting a massage. Exercise can help regulate moods and improve stress management. Be sure to avoid any unnecessary triggers, like arguments and overly packed schedules.
Find alternatives to alcohol: If drinking is your vice, opt for non-alcoholic cocktails like fruit juice mixed with sparkling water, a fruit smoothie, or a favorite non-alcoholic mixer complete with the usual garnish.
Talk it out: Let family and friends know that you're struggling and ask for their support in providing plenty of non-alcoholic drink options at holiday gatherings, and that everyone works together to keep the peace should disputes arise.
Have backup plans: If you know that alcohol will be served at a party, go with a friend who doesn't drink. Plan to stay for only a short time and be sure park your vehicle in a spot that won't be blocked in. If all else fails, be sure to have the number of a local taxi cab company, along with cash for cab fare, in your pocket.
If you do find yourself facing DUI, drug or other charges during the holiday, call the Law Offices of Edwards & Jones Criminal Defense at (352) 329-3632 immediately. We understand the challenges you're facing, and we're here to help.