If your past is holding you back from a bright future, criminal record expungement attorneys may be able to help.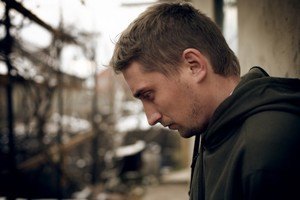 A criminal record can follow you for years, keeping you from landing jobs, securing credit or property, or even forming relationships- even if charges were dropped and no matter how hard you work to mend your former ways. But depending upon your case, you may be able to get certain criminal records sealed or expunged, attorneys with Gainesville's Law Offices of Edwards & Jones Criminal Defense say.
Two potential options for shielding your criminal records in Florida are:
Sealed records, if you pleaded guilty or no contest, received a withhold adjudication or have never been adjudicated guilty of another crime;
Expunged records, if the charges against you were dropped or you were never adjudicated guilty of another crime.
A sealed record remains in existence but is shielded from public view, including from journalists. However, it remains available to law enforcement officials and can be used against you in sentencing if you later commit another crime.
An expunged record can be destroyed with just one copy saved for limited use by the Florida Department of Law Enforcement. However, records for certain offenses do not qualify for expungement, including rape, child pornography, and first or second-degree felonies.
To have a record sealed or expunged, you'll need to submit a formal petition, to which prosecutors will have a chance to object. And a minimal waiting period before petitioning may be required, depending upon the type of criminal offense involved. While many people opt to file petitions representing themselves, it's typically not recommended. A successful petition will depend upon the underlying offense, mitigating factors and evidence, and is best handled by an experienced criminal record expungement attorney.
If a criminal record is holding you back from a full life, contact the Law Offices of Edwards & Jones Criminal Defense at (352) 329-3632.