Florida cities are being urged to create resolutions calling for the automatic restoration of ex-felons' voting rights once all conditions of their sentences are met.
The North Miami Beach council recently sent a loud and clear message to Florida legislators when members unanimously passed a resolution calling for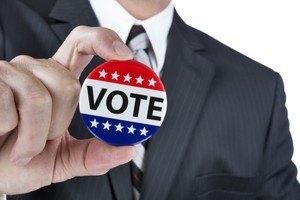 the state to automatically restore voting rights to residents who have served out their sentences for felonies. Criminal defense attorneys in Gainesville and elsewhere applaud the move.
As of March 9, 2011, Florida law requires that all individuals convicted of any felony must wait at least five years and then apply for executive clemency in order to have their voting rights restored. Those convicted of certain felonies including murder, assault, child abuse, drug trafficking and arson, must wait seven years and go before the Clemency Board to find out whether and when their voting rights will be restored. Prior to that date, some individuals convicted of nonviolent felonies were re-enfranchised automatically by the Clemency Board upon completion of their full sentence and payment of all mandated fines and fees.
North Miami Beach Councilwoman Barbara Kramer sponsored the resolution, which will be sent to Gov. Rick Scott and the Florida Legislature. Kramer says she'll reach out to the Florida and Miami League of Cities in an effort to encourage other cities statewide to pass similar resolutions. Supporters are hoping the issue becomes a major one in the 2014 state elections, and perhaps leads to a constitutional amendment in 2016.
"We need to restore people back into the community," Kramer said. "They can't vote. Many are having a hard time finding places to live because of their backgrounds. I think it is important to also bring back that tax base."
Despite completing their sentences and paying their debts to society, many former felons face daily challenges in rebuilding their lives and reclaiming their civil rights. If you're one of them, you may need legal representation to ensure all of your rights are protected. Contact the Law Offices of Edwards & Jones, criminal defense attorneys in Gainesville, at (352) 329-3632