That seemingly harmless photo your friend takes and texts can be used against you, criminal defense attorneys say.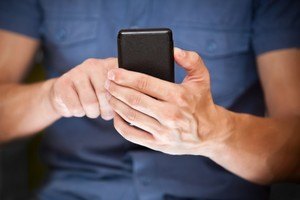 One of the most highly publicized sexual assault cases ever tried recently wrapped, but its impact will be felt in criminal law forever. The case involved two high school football players who, during a night of carousing last August, carried a clearly intoxicated 16-year-old female student of a neighboring school from party to party, sexually assaulting her along the way.
Defense attorneys in the case faced a tough battle for one primary reason – The accused teenage boys practically laid out the prosecutors' case for them via social media and smart phone texting. Dumb move, say attorneys on every side of the multi-faceted case.
As one reporter described it during the media storm kicked off by the Anonymous hacking collective and unprecedented for a rape case: "In 24 hours, the story of an alleged rape in the small, football-driven Ohio town of Steubenville has transformed from a local controversy with a curious social-media angle to an all-out Internet crusade, with potential cover-ups, allegations of prosecutors colluding with coaches, disgusting new video, and hackers to the rescue."
The case was decided largely based upon incriminating photos of the defendants with the plaintiff taken throughout night and spread first across town, then nationwide. Therein lies a lesson for anyone who participates in social media. While no one is condoning the actions of the defendants in this case, it's important to understand that the social media fingerprint you leave can significantly impact your life and career.
Here are four main facts you need to know about social media:
It can be misinterpreted to your detriment: Even if you're stone-cold sober, just holding an alcoholic drink in a photo posted on a publicly accessible social media site can cast you in a negative light. For instance, prosecutors in a DUI case can use it to establish that you were drinking on a particular day or night. And that playful pic of a male ogling a female or gesturing toward her in a suggestive way just might show up in a sexual harassment case.
It spreads like wildfire: Digital photos, texting and social media has forever changed the way news is shared and the speed at which it spreads. Once upon a time, getting photos meant waiting at least a day for the film to develop, then days longer to be mailed. Now, incriminating images can go viral in minutes.
Privacy settings mean little to nothing: Despite touting a plethora of privacy options, social media sites like Facebook and Twitter have plenty of privacy and security cracks through which your information can slip. And all the privacy settings in the world won't stand up against a law enforcement subpoena.
It never goes away: Clicking that "delete" button, or even emptying your computer's recycling bin doesn't mean a photo, file or comment disappears. Computer and digital forensics can resurrect just about any file you attempt to get rid of.
If you find yourself being eyed in a criminal complaint, steer clear of social media posts, limit your phone and texting communication, and contact a criminal defense attorney. Gainesville's Law Offices of Edwards & Jones Criminal Defense can be reached at (352) 329-3632.