Eligible Florida inmates have several options for earning gaintime.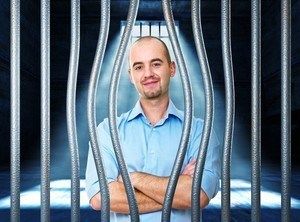 If you are facing prison time, no doubt you're looking for any way to minimize your time behind bars. Depending upon your crime and sentencing details, Florida offers you a chance to earn a reduction in the overall sentence imposed by the court via "gaintime," say criminal defense lawyers with Gainesville's Law Offices of Edwards & Jones Criminal Defense.
In place in Florida since 1889, gaintime is designed to encourage satisfactory inmate behavior and to motivate participation in various prison and work programs. Types of gaintime afforded eligible inmates are:
Incentive Gaintime: Awarded to inmates for institutional adjustment and for work and participation in programs. Awards are made monthly and vary depending upon the inmates' rated performance, and may be limited depending upon when the crimes for which they were sentenced were committed. For instance, inmates jailed for crimes committed on or after October 1, 1995 can earn up to 10 days per month, but must serve at least 85 percent of their sentence.
Meritorious Gaintime: Inmates who commit outstanding deeds such as saving a life or assisting in recapturing an escaped inmate can be considered for a maximum award of 60 days.
Education Gaintime: Awarded to inmates who satisfactorily complete the Mandatory Literacy Program. It's a one-time award of six days per commitment.
Educational Achievement Gaintime: Many inmates take advantage of their prison time to earn their General Education Development (GED) diplomas or vocational program completion certificates. This is a one-time award, but inmates whose crimes were offenses were committed on or after October 1, 1995 are not eligible.
Basic gaintime, which had been awarded in a lump sum upon an inmate's entering prison (10 days for each months of an imposed sentence for crimes committed before July 1, 1978) was eliminated effective January 1, 1994 as part of the Safe Streets Act passed by Florida's 1992-93 legislature. And inmates serving life sentences are ineligible for gaintime, and those serving certain mandatory sentences have limited gaintime opportunity.
To assure that you get the gaintime you've rightly earned, contact an experienced criminal defense attorney. Gainesville's Law Offices of Edwards & Jones Criminal Defense specializes in protecting the rights of those accused or convicted of crimes. Contact us at (352) 329-3632.