A terminal illness or a medical condition that renders you permanently incapacitated could make you eligible for a conditional medical release.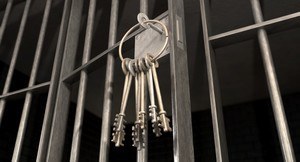 If you are incarcerated and suffering a terminal illness or one that renders you permanently incapacitated, you may be eligible for a conditional medical release. But once on the outside, just as on the inside, you'll be subject to a host of rules and requirements, say criminal defense attorneys in Gainesville.
First, understand that for the term of your release, you must keep in constant contact with your conditional medical release supervisor, beginning with letting him or her know as soon as you reach your residence. And, you'll need to get your supervisor's express permission before you change your residence or leave the county or state even for a short visit.
Also, during your release, you may not:
Possess or use alcohol or other intoxicants of any kind;
Possess or use any narcotics, drugs or marijuana not prescribed by a licensed physician;
Patronize a bar, nightclub or other establishment whose primary purpose is to sell alcoholic beverages;
Knowingly associate with anyone whose is engaging in criminal activity, is a member of a criminal gang, or is associated with criminal gang members;
Own, carry or have in your possession a firearm, knife or other weapon without permission from your condition medical release supervisor.
Throughout your conditional medical release, you must submit to unannounced visits by your supervisor at our home, place of employment or elsewhere; reasonable searches of your person, home or automobile; and random drug testing. You may also be required to pay for those drug tests. Violate any of these rules and you may find yourself back behind bars, even if your illness continues.
While you're undergoing medical treatment, you must authorize the release of your medical records to your supervisor and keep him or her updated on your progress. Understand that if your medical condition improves to the extent that you're no longer considered permanently incapacitated or terminally ill, you must report for a conditional medical release revocation hearing, where you may be required to return to jail.
Criminal defense attorneys with Gainesville's Law Offices of Edwards & Jones can help you secure a conditional medical release and ensure that your rights are protected throughout the term of your release. Contact us at (352) 329-3632