Criminal Defense Attorney Thomas Edwards, Gainesville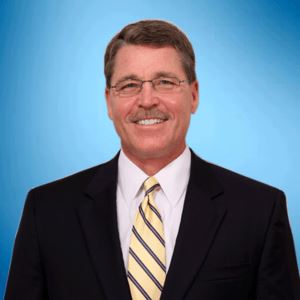 For Criminal Defense Attorney Thomas Edwards, Gainesville has been home since his college days at the University of Florida's Levin College of Law. After earning a Bachelor of Science degree in 1983, he became the first student to participate in the combined Criminology and Law program, graduating in 1986 with his Masters Degree. Though he could have gone anywhere, including his hometown of Miami, Edwards remained in Gainesville, where he has dedicated his career to helping those facing criminal charges for more than 25 years.
Edwards uses his legal expertise to help those under investigation for or charged with crimes including traffic tickets, DUI, vehicular homicide, murder, robbery or burglary, juvenile crimes, drug offenses, assault and battery, violation of probation, sex crimes, theft or shoplifting, child abuse, federal crimes, stalking or harassing, violation of restraining orders, child pornography, white collar crimes and organized criminal offenses.
Says one client who hired Edwards to defend him and his daughter: "He put his heart into that case. Of all the attorneys in the state of Florida he would be the one I would call, if need for an attorney ever arose again."
Peers also highly endorse Thomas Edwards. Gainesville Bankruptcy Attorney Lawrence Marraffino says, "Mr. Edwards is one of the most respected criminal defense lawyers in Gainesville. He aggressively represents his clients… I can endorse him without reservation."
If you are facing criminal charges, whether a simple misdemeanor or a complex felony case, rely on someone with decades of experience and a proven track record. Contact the Law Offices of Thomas L. Edwards, serving Gainesville, Ocala, Lake City, Palatka and surrounding areas. Call (352) 329-3632.